green project BRANDING
Green Project is an internal Digitas group that formed to promote green initiatives in the office. The group asked for a logo to print on mugs for the entire office to promote mug usage over paper cups. I gave the team a logo for their mugs as well as a brand identity.
WOODLAND MASCOTS
Furry woodland creatures are seen drinking an assortment of tasty beverages from the Digitas
break room as a reminder of why reusing mugs is important.
GLASS MUGS
Eco-friendly glass and lead-free ink was a no-brainer.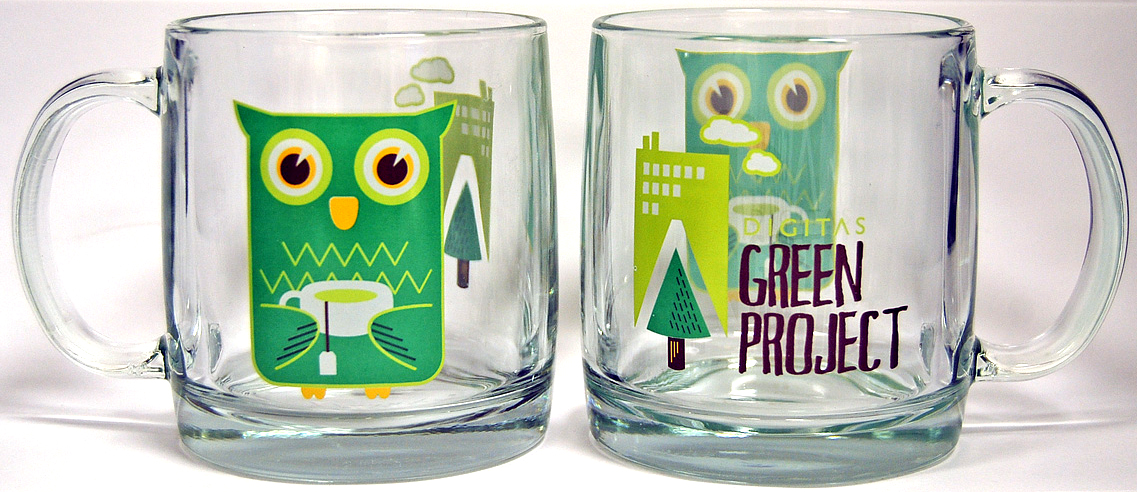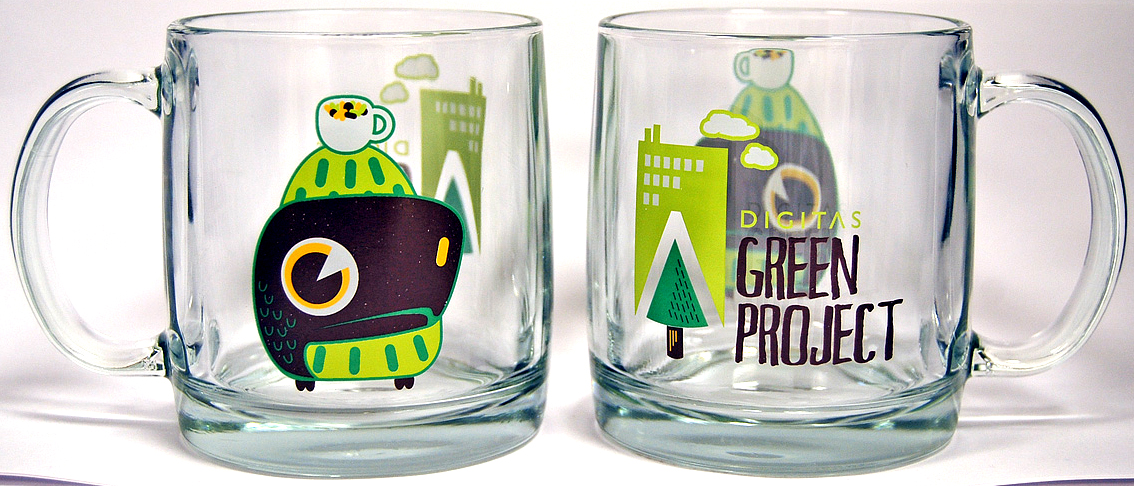 Manifesto
Printed on reclaimed letterpress print blocks of old advertisements and placed in the Digitas office lobbies for visitors to read.
Signage
Illustrations, instead of the usual long text lists, show at-a-glance what you can and cannot recycle in the recycling bins.